Description
CASA Magdalena Mora: A Familia Exploring Mexican, Chicanx, and Latinx Identities and Culture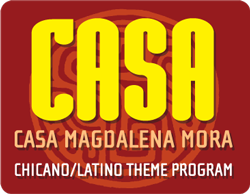 The CASA Magdalena Mora Theme Program is named in memory of Magdalena Mora, a Cal alumna and proud Chicana scholar, activist, feminista, and labor organizer. She was active in the Chicano Movement, which was pivotal in her growth as a community organizer. Given Mora's passion for social justice, CASA's mission is to keep her legacy alive by creating a safe, welcoming, and affirming space where Chicanx and Latinx students successfully transition into life at UC Berkeley.
CASA provides students with weekly leadership seminars, retreats, and programming for the academic year. These forms of engagement offer opportunities for students to explore their hxtories, identities, culture, education, politics, and other issues impacting the Chicanx and Latinx communities. A live-in theme program assistant provides resources and support for the students' academic, cultural, and social needs. CASA also connects students to Chicanx and Latinx faculty, postdocs, graduate students, staff, and alumni through academic and social activities and a mentorship program. Students gain exposure of what it means to be a Chicanx and Latinx student in higher education, while becoming successful scholars and acquiring leadership and professional skills. Last, CASA provides space for students to build community not only with one another, but within the Berkeley Chicanx and Latinx communities through campus events, volunteer opportunities, and community service that help create a sense of familia.
Program Requirements
CASA residents are expected to spend four hours a week engaged and actively participating in theme program activities, including:
A yearlong (fall and spring) seminar, Chicano Latino Studies 194A/B. The mandatory seminar is a 2-unit, graded class that meets on Wednesdays 4-6pm. If you're admitted to CASA, you will be given more information about how to enroll in the class.
This is a program for 1st year freshmen students.
CASA weekly meetings.
CASA retreats.
Community-service projects.
CASA mentoring program.
Hosting of prospective students and their families when they visit campus.
First-year applicants only.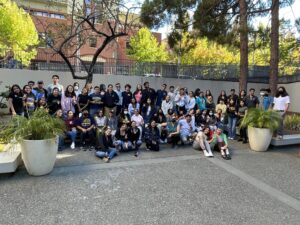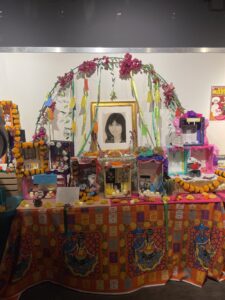 Signature Events & Programming
Discussions and events include a wide variety of interactions, such as meeting the Mora family members, campus faculty, staff, community members, and CASA Mora alumni dating back to 1991. CASA Mora also celebrates and participates in events sponsored by the Chicanx Latinx Student Development office. These include, but are not limited to: Dia de los Muertos, Fiestas Patrias, La Gran Tamalada, Latina Recognition Luncheon, and the People Of Color Empowerment Day.
Living Space
CASA residents live together currently in Unit 3 Beverly Cleary Hall, a mid-rise building situated one block from the south edge of campus across the street from Unit 3 on Channing Way. For more information about Unit 3, including amenities and features, academic services, and more, please visit housing.berkeley.edu.
Contact
For more information you can visit Chicanx Latinx Student Development (CLSD) center at 245 Cesar E. Chavez Student Learning Center, or call the CLSD office at 510.642.1802, or email Lupe Gallegos (director) lupeg@berkeley.edu or Evelyn Rojo (assistant director) erojo@berkeley.edu or Armando Zaragoza (resident director) Azaragoza0819@berkeley.edu.